Cran-Raspberry Waldorf Salad
BarbryT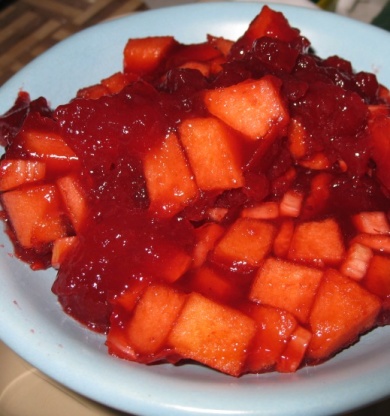 This is a great side dish to any meal. Works well with most meats and is fantastic in the summer as a cool treat. Pretty holiday dish anytime of year. Cook time is chill time.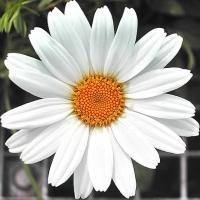 This salad has become one of my favorites! In fact, I like it so much I've made it seveal times in one month. I used 1 and 1/2 apples, peeled, and sliced, then cut into small (1/4-inch by 1/4-inch) cubes. I also used 1(8-ounce) can crushed pineapple, well-drained-pressing the pineapple on the side of the can and extracting as much juice as possible. I'm not a huge fan of jell-o salads that contain celery, so I omitted it. My family liked the smaller pieces of apple rather than the larger chunks-it made for a pretty presentation. I used an 8-inch by 8-inch square baking dish. This was an exceptional salad-thanks for sharing it.
In a medium mixing bowl place Jello and pour boiling water over; stir till dissolved.
Add cranberry sauce, stirring with a fork if necessary to break up; stir till combined.
Add in celery, apples and nuts; stir to mix in fairly evenly.
Pour into a 6-cup mold or 8-inch square pan.
Chill till set, 2-3 hours.