Annacia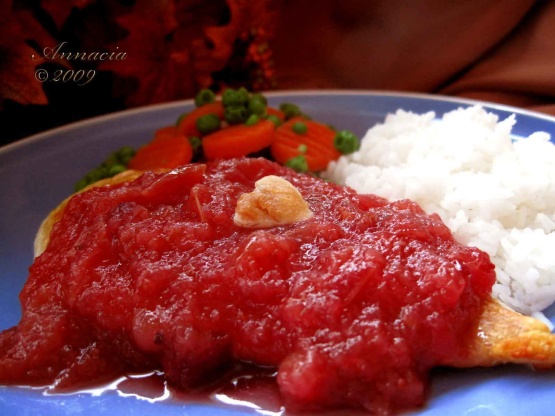 a simple and tasty recipe

I'm sorry, but this recipe did not turn out for me. I followed it exactly and am not sure what happened... ? The chicken turned out dry as a bone, and the sauce was way too tart for our tastes. Perhaps a previous reviewer, Annacia's, alternative preparation suggestions would have yielded a better-tasting result. On the other hand, our 11-month-old DD enjoyed the cran-apple sauce with a sprinkle of cinnamon sugar.
Place chicken in slow cooker, and sprinkle with cranberries and apples.
Mix brown sugar and apple juice, and pour over chicken and fruit.
Cover and cook on loe for 6-8 hours.