Ang11002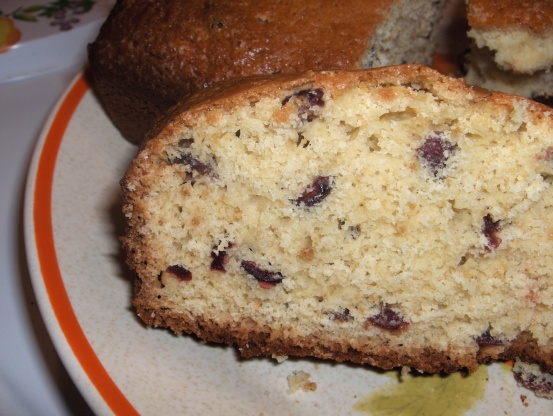 Craisins are sweetened dried cranberries by Ocean Spray. They're yummy!

Very nice way to use craisins! I used canola oil instead of shortening and used slightly more than two tablespoons.
Preheat oven to 350 degrees.
Grease a 9x5 inch loaf pan.
Mix together flour, sugar, baking powder, salt, and baking soda in a medium mixing bowl.
Stir in orange juice, orange peel, shortening, and egg.
Mix until well blended.
Stir in Craisins and nuts.
Spread evenly in loaf pan.
Bake for 55 minutes or until a toothpick inserted in the center comes out clean.
Cool on a rack for 15 minutes.
Remove from pan and cool completely.
Wrap and store overnight.