flower7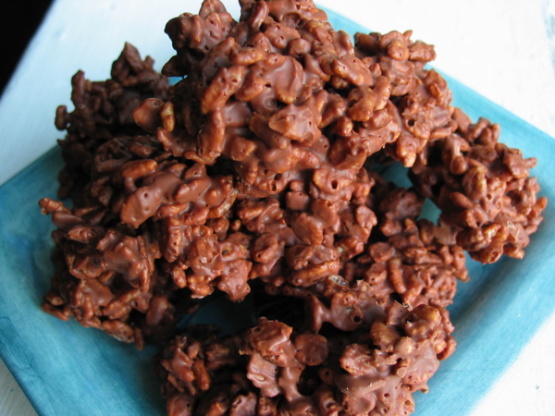 This recipe is from a friend I've known from high school, its simple and easy. We made it as kids at sleepovers and now my kids enjoy making it for their sleepovers. Its gets it name from the crackling noise it makes when you add the Rice Krispies.
Melt chocolate bits, butterscotch bits and peanut butter over low heat in large non-stick pan.
When completely melted turn off heat and quickly add and stir in Rice Krispies.
Drop by teaspoons onto wax paper lined cookie sheets and put into fridge to harden.
If it is humid or hot out, you may have to keep these in the fridge to keep them from melting. Otherwise, they may be left out of the fridge.