Lainey39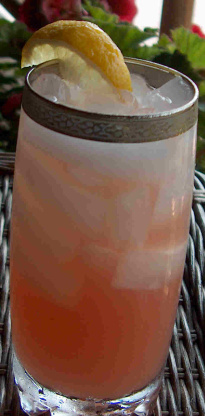 So-called because it is a cracker! It's very simple to make and delicious to sip. Refreshing & Tart! From Complete Home Bartender's Guide.
Fill a highball glass with ice.
Add the juices and top with soda. Stir.
Garnish with a slice of lime. Serve with a straw and a stirrer.