Cracker Barrel's Hashbrowns Casserole - Copycat
SharonChen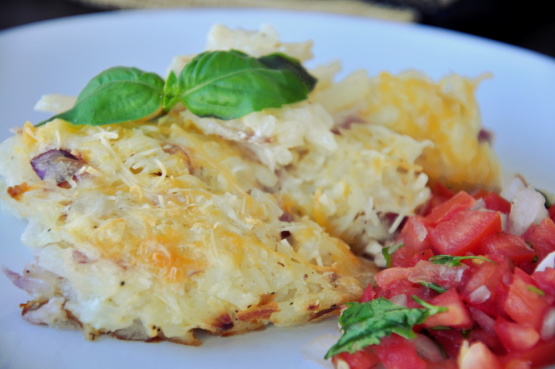 I don't know if this is Cracker Barrel's actual hash browns casserole recipe, but it is close. This recipe can feed a large crowd and is good for a brunch.

I used the cream of mushroom soup also, and made two batches, one with and one without butter. The one without actually tasted better... creamier and didn''t have the fat on top after baking. Great recipe, but I would eliminate the butter.
Preheat oven to 350°F and spray an 11 x 14 baking dish with cooking spray.
Mix the above ingredients together, place in prepared pan and bake for 45 minutes or until brown on top.