Cracker Barrel Meatloaf (for a large crowd!)
tezzaa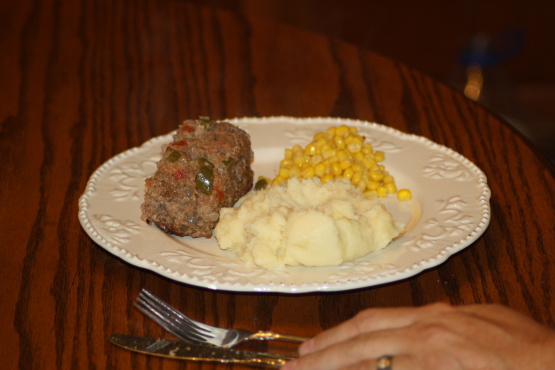 Top Review by geez70
Good meatloaf that actually held together... mine never do. I halved the recipe and it made 2 huge pans. The flavor was a little bland for my taste but this is for a crowd, not everyone has the same tastes. Otherwise this was a great recipe that I will be making from now on. The only changes I made were I added some dried basil and oregano, a little garlic powder and some onion powder.
Place all ingredients in a very large bowl and mix thoroughly.
Place in 3 loaf pans and press down with spoon.
Bake at 300°F for 60 minutes.
Remove from oven and invert each loaf over 8-inch wire rack to drain grease and juice.
Spread ½ cup of ketchup over each loaf.
For a delicious variation, use my Banana Ketchup – Recipezaar recipe ID# 24945.
Cut into portions 5 to 6 ounces each and keep warm.