Cracker Barrel Like Hash Browns Casserole - Copycat
This is as close to the Cracker Barrel recipe as I can make. I have taken a few different recipes and made a few adjustments to make this recipe. I hope you enjoy this as much as my family has.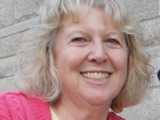 Made this for my family on Sunday. They loved it. I of course being me had to change it just a bit. I used Ritz crackers on top instead of cheese just because we all love Ritz crackers. Great Recipe.
Combine soup, margarine, butter, onion, cheese, salt and pepper in bowl, mix well.
Break up potatoes with fork. Add to soup mixture, mix gently.
Spoon into 12X12-inch baking dish sprayed with nonstick cooking spray.
Bake at 350F for 35 minutes.