Parsley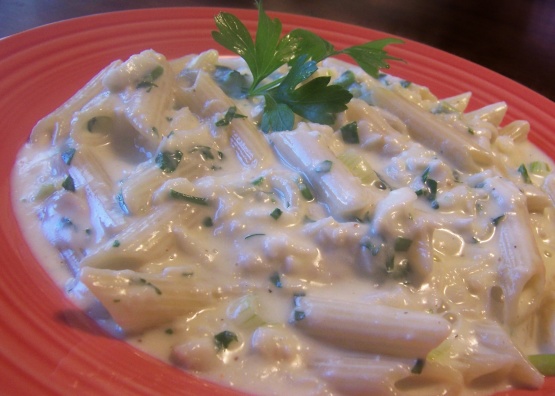 Why is it called Scooter? I have no earthly idea, that's just what was written on the top of the page when I pulled this out of a book I bought at a secondhand store. This is another one you cannot eat if you're watching your weight, but it's deliciously decadent.
Boil a large pan of water. Add pasta; cook until al dente. Drain and keep warm.
Saute onions and parsley in butter over medium heat for two minutes.
Add flour and whipping cream to skillet; whisk until flour is well blended.
Add cheese; stir until melted.
Add crabmeat; lower heat and simmer until completely heated, stirring frequently. Add salt and pepper to taste.
Combine pasta and sauce, stirring to completely coat pasta.