Prep 10 mins
Cook 20 mins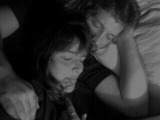 These crab cakes are baked, not fried which make them healthier. Kids love to help make this recipe. Serve it on hamburger buns with a slice of American cheese, lettuce and some Crabby Patty (tartar) Sauce! I named these special for my grandson. Does not include four hours chill time.
Directions
Spray baking sheet with cooking spray. In a medium bowl, mix first 8 ingredients. Gently fold in the crab meat (if using canned, you can use the lid by pressing into the can to squeeze out the liquid to get it well drained). Season with salt and pepper.
Chill at least 4 hours in the fridge.
Preheat the oven to 400°F.
Make four patties and coat in bread crumbs. Place on baking sheet sprayed with non-stick cooking spray (or use parchment paper.
Bake 10 minutes, turn, and bake an additional 10 minutes.
ASSEMBLY: Heat the buns in the microwave for about 15 seconds. Place a slice of cheese on the bottom of each bun. Top with a small piece of lettuce, then a crabby patty. Squeeze a splash of fresh lemon juice over patties. Spread some tartar sauce on the tops of the buns and place over sandwiches.
Most Helpful
These were SO good! LOved how easy it was to throw together....I prepped the night before. In the morning through it all in a bowl and let it chill over 8 hrs. When we got back from work....supper was on the table in less than half an hour! Didn't have american cheese so used mozarella instead. Don't skip on the lemon or tartar sauce...made this for photo swap!

WOW. These were so good. I cut the recipe in half and my son and I had these for supper. He loved it as did I. I also used fresh crab meat instead of the canned. We didn't have any cheese or tarter sauce on hand so we used mayo and did without the cheese. I had no problems with these falling apart after they were cooked. They did try to fall apart when placing them in the bread crumbs but after gently placing them on the pan, they did great and came out of the oven real firm. Oh, I did also add about 1/8-1/4 cup breadcrumbs to my mixture as well. This may have added in helping them stay together. Thanks so much for sharing. We will be making these again.

Yum, We rarely have crab "cakes" , We have them all of the time when in the Carolinas. I never thought of making them here