Brenda.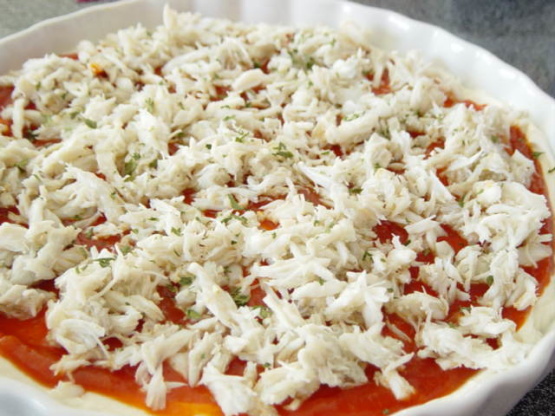 This crab spread is delicious and the presentation is beautiful.

This is my DH's favorite holiday appetizer. My MIL makes it every year only difference being she adds 1/4 tsp garlic salt. I couldn't find the recipe this morning and was thrilled when I saw you had it posted, Thanks so much for posting! Nick's Mom
Whip cream cheese with mixer.
Add Worcestershire sauce, lemon juice, mayonnaise and onion; mix well.
Spread evenly on a serving platter.
Spread 1/2 bottle chili sauce over the cream cheese mixture.
Flake drained crabmeat over the top.
Sprinkle with dried parley flakes.
Serve with Frito scoops or with crackers as a spread.