Pricilla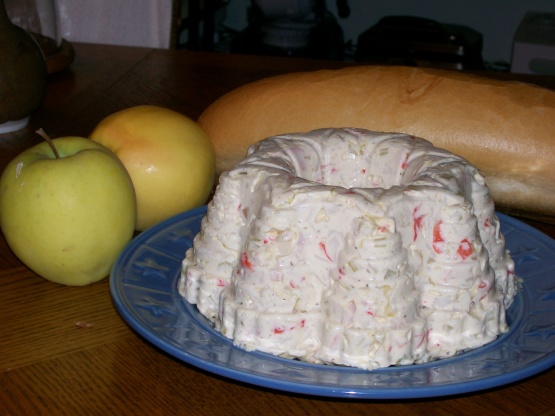 This has been my "go to" recipe for any potluck or dinner party for the past 20 years. It is the "BEST." I always get at least 5 or 6 requests for the recipe. Best of all, it's EASY!
Heat soup until hot, not boiling.
Add cream cheese, stir until blended.
Dissolve gelatin in 3 tbsp hot water.
Combine gelatin with soup mix.
Add remaining ingredients.
Pour into oiled mold.
Refrigerate overnight.
Serve with fresh bagels cut into wedges.