Boomette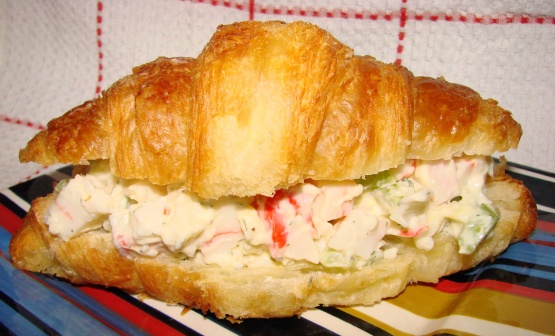 From the Taste of Home Test Kitchen. So easy with imitation crabmeat and store/bakery croissants. Nice sandwich filling. Doubled the salt and pepper; remaining ingredients were in right proportion. Made a delicious luncheon sandwich.
Place a lettuce leaf on each of the four croissants.
Mix rest of ingredients together in a small bowl then divide among the four sandwiches.
Eat hearty!