Crab Ranch Gorgonzola Slaw #RSC
logansw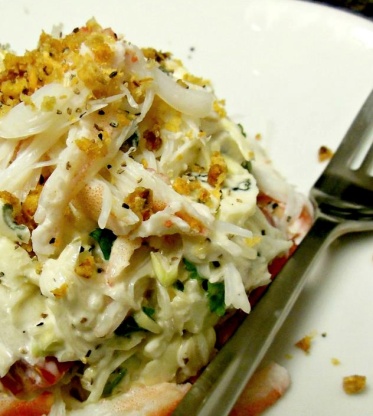 Ready, Set, Cook! Hidden Valley Contest Entry: This is not your ordinary coleslaw. The combination of the creamy ranch gorgonzola dressing, sweet and succulent crab meat makes this extra special. You will soon make this your 2-go-2 slaw for any occasion.

Best looking dish here love it :)
Combine dressing ingredients in a large mixing bowl. Mix well. Fold in 1/2 of the crab meat, tomatoes, parsley and chives.
Chill in fridge for at least 1 hour. When ready to serve, top slaw with remaining crab meat and fried garlic.