chia2160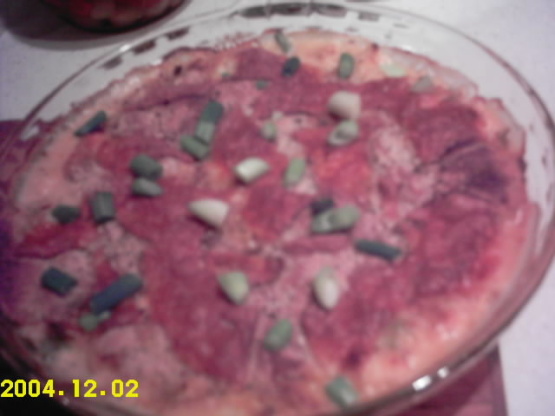 from emeril, this makes a wonderful brunch or light lunch dish
Top Review by PaulaG
First, Chia thanks for posting this wonderful recipe. I opted to put the mixture in individual ramkins. It came out of the oven and looked so pretty. I served it with my Spinach Salad with Feta Cheese (recipe 90513). Second, Bev thanks for the heads up on the Rustic Rub recipe.
Preheat oven to 400ºF.
Combine the butter and flour in a skillet over medium heat.
Stir for 3 to 4 minutes, or until well blended.
Add the onions, celery, salt, and cayenne.
Cook, stirring for 3 to 4 minutes, or until slightly soft.
Add the milk.
Stir for 3 to 4 minutes, or until the sauce thickens slightly.
Add the crabmeat, parsley, and green onions.
Stir and cook for about 1 minute.
Remove from the heat.
Pour the mixture into a 9-inch glass pie dish or 6 small ramekins.
Combine the bread crumbs and the rub.
Sprinkle over the top of the crabmeat mixture.
Sprinkle the cheese over the bread crumbs.
Bake for about 20 minutes or until bubbly and brown.
Remove from the oven and let stand for 2 minutes before serving.