Parsley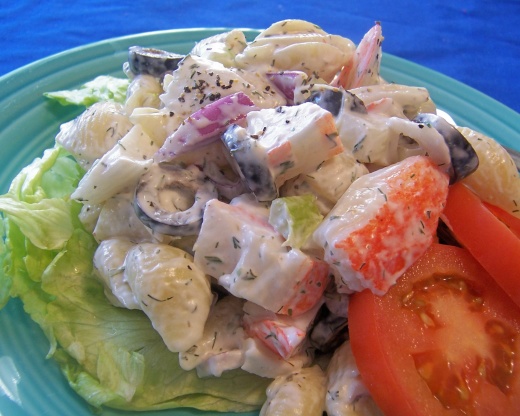 I've been making this for years. I usually just "chop and dump", so I've gotten the proportions as close as I can, I think. Add more or less mayo, if you like, because I usually don't measure. The same with the tarragon and dill weed. Add more if you like it, less if you don't.

I followed the recipe exactly even though I KNEW that 12 oz. of the pasta would overwhelm the rest of the ingredients. There was not enough "dressing" to make the salad creamy and hardly any of the seasonings came through for flavor. I will let each person "doctor up" their serving to suit their tastes but I will not be fixing this again.
Cook pasta according to package directions;drain and rinse with COLD water; drain again.
In a large bowl, combine all ingredients.
Chill for several hours.