Chilicat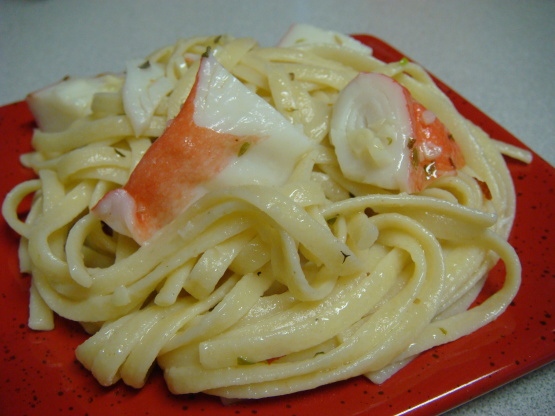 A very simple but delicious dish served at one of oldest Italian idenpendent restaurants in Madison, Wisconsin. Serve with bread and wine or beer.

Very good. Used 3/4 amount of butter. Will make again but reduce the butter by half and increase the garlic. May add a splash of dry white wine too. Thanks for posting!
Prepare fettuccine per instructions on package.
Melt butter and addgarlic, oregano, and red pepper flakes (optional), mix and blend well.
In a medium sauce pan add crab meat and butter mixture. Heat until see the butter starting to "bubble".
Remove from heat and toss with fettuccine.
Garnish with parmesan cheese and serve with bread salad and beverage.