3 Reviews
Most Helpful
Newest
Highest Rating
I love these! Easy to put together and very tasty. The wasabi, horseradish and lemon juice add just the right amount of flavor, complementing the crab well. I used refrigerated biscuits, so mine were semi-circles rather than squares - I don't think that affected the taste. :) Thanks for sharing!

This is a beautiful recipe! I served this to my best friend for a lunch date. She raved over their flavor. Thanks for posting!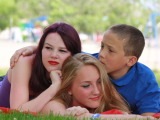 Very good pastry. I only made half of the recipe for my mother to take to a brunch today and it went over very well I hear. Some of them kinda exploded but I think thats because my dinner rolls were pretty old.... I bought them over a month ago. Def. a make again. Made for zwt 3!

Crab Filled Pastry