Crab Dip With Spicy Sauce
Sara 76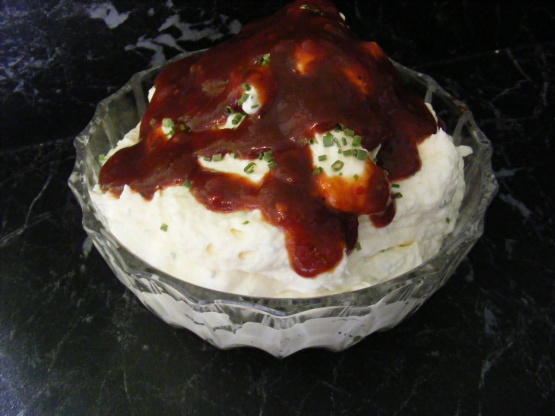 This is a yummy, simple summertime dip, that tastes great with either canned crab, or fresh crab!
Place crab meat, cream cheese, mayonnaise and chives in a bowl. Beat until smooth.
Spoon mixture into a serving bowl, sprinkle with the extra chives. Cover and refrigerate.
To Make The Sauce:.
Combine all the sauces in a small bowl or jug, mix well.
To Serve:.
Pour a little of the sauce over the top of the dip. Pour more over the dip as needed.