flower7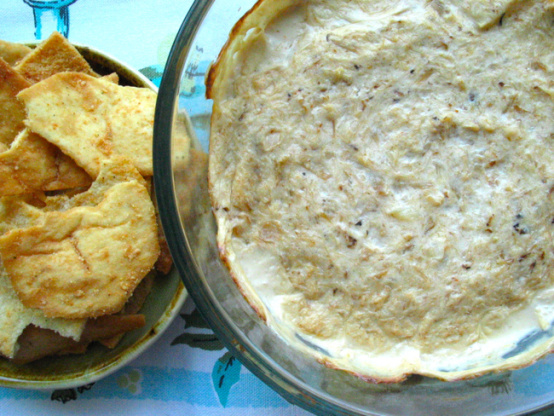 Horseradish makes this crab dip zing! When I make this, it is a given that my husband is going to burn the roof of his mouth off because he can't wait for it to cool "a little" before diving into it.

Yum! I halved this, using an 8 oz container of crab and doubling (or more) the original amounts of Worch., hot sauce, and lemon juice as well as adding a little fresh garlic. Very tasty with pita chips. I can empathize with your husband as I am the same way! There's a fine line between too hot and too cool, especially when it comes to food you really enjoy LOL Thanks for sharing!
Preheat oven to 350°F.
Mix cream cheese with horseradish,Worcestershire,Tabasco,and lemon juice.
Gently fold in minced onion and crab.
Bake for 30 min or until bubbly and edges start to brown.
Serve with pita chips or crackers.