I had this casserole at Girtles restuarant in Seaside Oregon, if you get the chance to go there I highly recommend it. The food is WONDERFUL and Seaside is a beautiful and friendly little town. The owner of Girtles was kind enough to give me their recipe, I called him after many failed attempts to find a duplicate.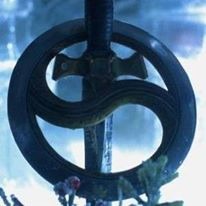 The creamy sauce is a superb accompaniment to the crab making this a truly spectacular dish! I couldn't find any Lawry's 17 seasoning at the store and as I was not sure what the seasonings in it are, I substituted an equal amount of Tony Chachere's Creole Seasoning. This was greatly enjoyed by all the family. Thanks for sharing this wonderful recipe!
2

cups heavy cream

2

tablespoons chicken base

1

tablespoon lowerys 17 seasoning

1

cup packed shredded cheddar cheese

2

cups crabmeat
combine heavy cream, chicken base and 17 seasoning in a sautee pan and bring to a boil over med heat stirring constantly.
Reduce heat and allow sauce to thicken and add cheese stir until melted.
Pour half the sauce mixture in an au gratin bowl.
Add crabmeat (I estimated on the amount of crab above adjust to your taste).
Pour remaining sauce over the top add more cheddar and bake at 350 for 30 to 40 min.
Serve with garlic bread.