Crab and Corn Soup (Hai Yung Suk Mai Gang)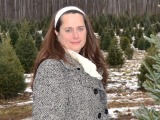 I first had this soup in a very good Chinese restaurant. It is very easy to make. Simple and tasty. You really should not use imitation crab meat for this soup.
Directions
In a large pan bring water, crab and corn to a boil. Simmer 2-3 minutes. Add salt and pepper. Mix 2 teaspoons water and 2tsp cornstarch together. Stir until soup is thickened. Quickly stir in the egg and serve.
*Blanch frozen crab meat in boiling water for about 30 seconds. Remove from water with a slotted spoon. Set aside until ready to add to soup.
Most Helpful
I have made this soup a number of times now and will keep making it! It's very quick and easy to make, it's very tasty and best of all even my fussy ones like it! Thanks for posting :)