Crab Alaska King Crab Royal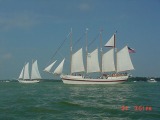 Easily recognized by its large pieces of white meat, brilliantly edged in red, elegant Alaska king crab is prized for its delicate flavor, tender texture and convenience. It is an excellent source of high-quality protein, while low in fat and calories.
Directions
Cut crab legs into 2-1/2 to 3 inch pieces. If desired, remove crab meat from shells and cut into bite-sized pieces for easier serving; return to shells. Combine remaining ingredients and brush over crab. Place crab legs, shell-side down, on broiler pan.
Broil 3 to 5 inches from heat 3 to 4 minutes; brush occasionally with sauce. Makes 2 main-dish servings or appetizer servings.