Crêpes Farcies à La Mexicaine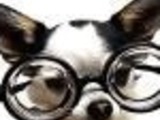 From a French cooking site, a nice fusion dish which you can spice up if you like. Serve the crepes with sour cream, guacamole, salsa.
Directions
Trim the chicken of any sinew or fat and cut it into strips.
Chop the garlic and peppers and onion.
Preheat the oven to 350°F.
Saute the chicken over medium high heat in 2 tablespoons of oil for about three minutes.
Season with salt and pepper.
Add the onion, garlic and peppers and saute for another two minutes.
Place into a bowl with the corn, cilantro and crumbled cheese and combine.
Fill and roll the crepes, and place in a buttered baking dish.
Bake for ten minutes and then serve while hot.