Prep 10 mins
Cook 15 mins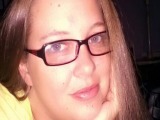 My grandmother gave me this recipe. I thought is was wonderful. I hope you all will like it too. Enjoy!!!!
Directions
Mix first five ingredients.
Add remaining items.
Dip out with a teaspoon onto a greased cookie sheet.
Bake in a 350 degree oven for 15 minutes.
Most Helpful
I have been making these for years now, and I love them. Not only delicious, but as the other reviewer noted, they work so well in high altitude areas!! Even thought I am technically borderline on being true high altitude I always have problems with cookies.<br/><br/>The only thing I did differently after the first time I fixed them was add just a bit of almond flavor, maybe 1/2 tsp or so. Yummy either way! And they do make A LOT of cookies, so sometimes I just do half a batch.<br/><br/>Thanks for posting this, Bonnie.
I just received this recipe a few days ago from a friend of mine. The only difference is that the recipe was cut in half and instead of shortening, they used butter (I used softened margarine). That and they cooked the cookies at 325 degrees. These cookies were awesome and the BEST part is they work in high altitude areas. I've been having trouble making cookies because of the high altitude, now I have a recipe that works!