Mercy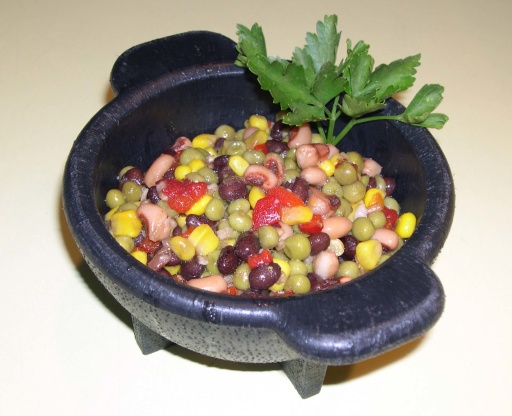 This is a great make-ahead dip and a welcome change from the basic cheese and sour cream type dips that show up a every gathering. The nice thing is the longer it marinates, the better it gets. Frees up your time for other dishes. It's also a very "forgiving" recipe...get creative and add or delete vegetables to suit your taste. I particularly like to serve this with Fritos but again, choose the chip of your choice. :-)

Ihave tried this and took it to work as many are on some type of diet and it fits their plan too. If you are watching your weight use the WOW tortilla chips! I even liked it alone with no chips!
Rinse starch off beans.
Drain vegetables.
Mix 1/4 cup oil, 1/4 cup vinegar and 1/3 cup sugar.
Boil until sugar is dissolved.
Pour over the drained vegetables.
Mix well.
Cover and refrigerate at least 24 hours, stirring occasionally.
Serve with Fritos or other dipping chips.