ChrisF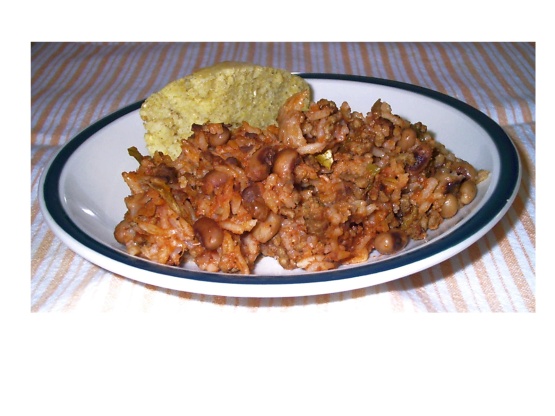 Had this recipe since 1993 first time making it. Hubby really liked it! Not spicy at all, but for those that want more zing it would be easy to kick it up a notch or two!
Cook meat and onions in skillet, stirring to brown and crumble meat, drain off any grease.
Combine meat mixture, rice water, chili powder, salt, beans, tomato juice & chili peppers; stir well.
Pour in to a 3-quart casserole dish,.
Cover and bake at 350°F for 50 minutes.
Stir and cover and bake again for and additional 30 minutes, or until rice is tender.