Cowboy and Indians Soup - Chuck Wagon Chili Crock Pot
CandyTX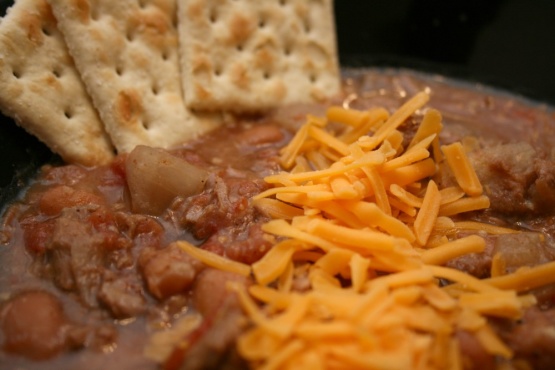 I got this recipe out of the local paper this week. I'm making it today. It looks great. Guessing on the servings and the package size of the chili mix.

Tom and I really liked this! I was able to toss it together during a very busy day because of the crockpot factor. I was a little wary of the meat at first, but it actually cooked up nicely! The kids thought it was just "okay" but they think hot dogs are gourmet food, so don't listen to them :) This would be perfect for a cold January night!
Combine all ingredients except beans in slow cooker.
Cover and cook on low 5-6 hours.
Add beans and cook 30 minutes.