Prep 20 mins
Cook 30 mins

These are a real kid pleaser. The chocolate disks in this recipe are the little circles you buy to make molded chocolates and such. Cook time is chill time.
8 ounces white chocolate, disks
8 ounces milk chocolate, disks
2 tablespoons oil, divided
24 Oreo cookies
Directions
Line 2 baking sheets with waxed paper.
In a bowl, cmobine white chocolate with 1 tbs oil.
Microwave 1 min, stir until smooth and melted.
Using tongs, dip a cookie into the melted chocolate, letting the excess drip back into the bowl.
Place on cookie sheet.
Repeat with 11 more cookies.
Set aside remaining white chocolate.
With milk chocolate and remaining oil, repeat microwaving and dipping with remaining 12 cookies.
Set aside remaining milk chocolate.
Chill cookies 20 mins to set.
Lift cookies from waxed paper.
Cut off any excess chocolate.
Reheat reserved white chocolate byu microwaving 15 at a time until smooth.
Transfer into a resealable plastic bag and cut off a small tip.
Pipe cow spoted on milk chocolate coated cookies.
Repeat with reserved milk chocolate on white chocolate coated cookies.
Chill 10 minutes.
Reviews
Most Helpful
Yummy! We've seen chocolate covered Oreo's at the store, and since we had 'golden' Oreo's in the pantry, we decided to make some ourselves (using white and milk chocolate morsels). It's a very simple recipe, and it would certainly be a blast for the 'kids kitchen'. Thanks for sharing the recipe.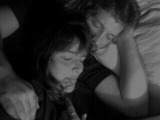 I was a little phased at first that the recipe seems to require "disks" of chocolate, but reading the instructions it's only the form that the chocolate comes in, and once it's melted, it's only the amount that matters. I halved the recipe and melted 4 oz each of white and dark chocolate and made as stated. Oreo's are fairly newly available here in NL, so my kids were very surprised to find out what was inside these. Now all I need to do is to keep two little sets of paws and one large set (DH's) out of the fridge at every turn, especially before dinner LOL. Please see my rating system: 4 excellent stars for an easy and tasty sweet treat the certainly goes down well with both the big and little kids. Thanks!