Cousin Annie's Chick Pea and Chorizo Summer Salad
hxnnxh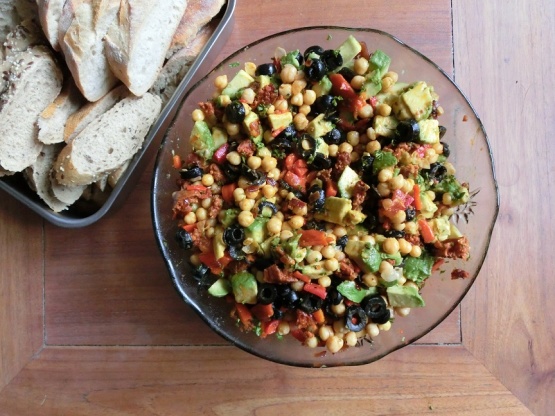 On a warm summer's evening, my cousin Annie put together this lukewarm summer salad and we enjoyed it in the last sunbeams of the day on her appartment's balcony. She served it with some ciabatta bread with garlic butter and tapenade on the side. I loved it, and absolutely needed to share this one here!
Heat oil in skillet, cook onions and garlic until softened, not browned. Add chili pepper and chorizo and keep cooking until chorizo is slightly crisp.
Slip mixture in a bowl, add chick peas, roasted pepper, parsley, pepper, avocados, olives and vinegar. Season with salt and pepper.