Couscous With Zucchini & Tomato
katew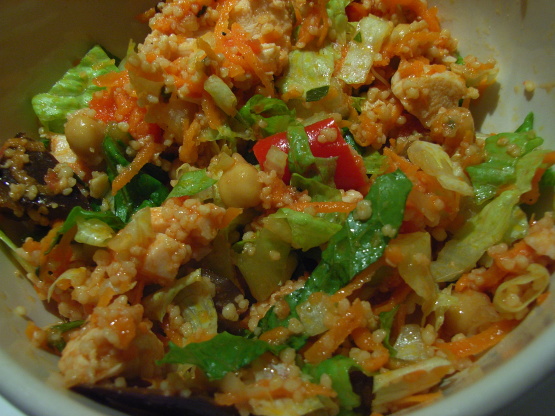 I found this in a flyer from Safeway, a great salad for lunch, you could cheat like I did and use chargrilled zucchini from a jar.
Cook the cous cous according to packet directions and place in a serving bowl.
Stir in 3 tblsp olive oil & the lemon juice, set aside.
Heat the reaming oil in a pan and fry the zucchini until golden, add to the cous cous.
Fry the walnuts in the same pan for 1-2 mins, stirring regularly and then add to the cous cous with remaining ingredients.
Stir well to combine and serve.