Couscous With Yellow Summer Squash
loof751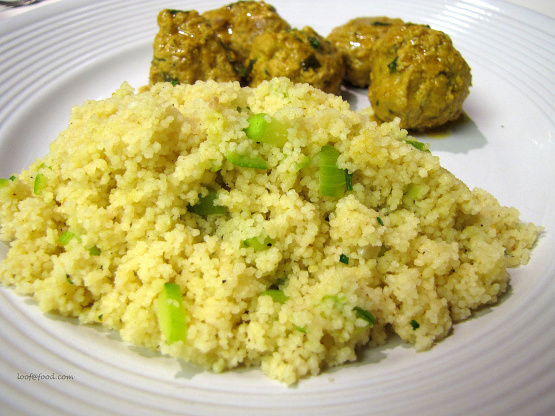 A nice summer side dish for chicken or lamb. If you don't care for cilantro, use parsley.
Heat the butter and oil in a saucepan with a tight fitting lid.
Add the onion, garlic, salt and pepper.
Cook, stirring, until onions are softened. Stir in the squash.
Add the chicken broth and bring to a boil.
Add the couscous and blend well. Cover, remove from heat and let stand 5 minutes.
Add the cilantro (or parsley) and blend well with a fork.
Serve.