flower7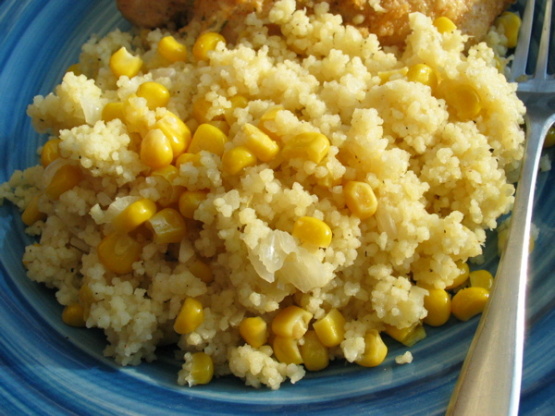 Simple, hot dish that dresses up plain couscous. You could add chopped red or green bell pepper to the shallot saute too.
Melt butter in saucepan.
Add shallot and saute 1 to 2 minutes, or until tender.
Add chicken broth and bring to a boil.
Add couscous, corn, pepper, cayenne and salt.
Cover; remove from heat and set aside 5 minutes.
Fluff with a fork.