Couscous With Apricot Vinaigrette
Debbwl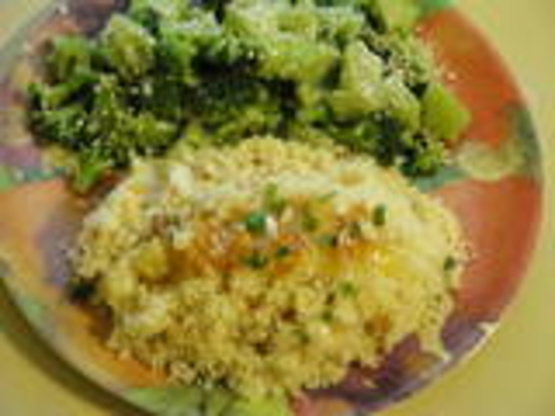 I found this in a RealSimple magazine and knew my boys would like it. Great with grilled chicken!

Top Review by Debbwl
Very enjoyable. Made almost as written the only change was to cut the oil in half. And like another review was temped to use broth and was glad that I didn't as the flavors are so well balanced as is. Makes 6 large servings. DH loved every thing from the roasted almonds to the apricot jam. Thanks so much for the post.
Place the couscous in a serving bowl.
Add 1 1/2 cups boiling water and stir.
Cover tightly and let stand for 10 minutes.
Meanwhile, heat the jam in a small sauce pan over medium heat or in a microwave on low until bubbling, 30 to 60 seconds.
Remove from heat.
Immediately add the vinegar, then the oil, and mix until combined.
Season with the salt and pepper; set aside.
Fluff the couscous with a fork and stir in the scallions and almonds.
Add the vinaigrette and toss.
Serve warm.