IOjaw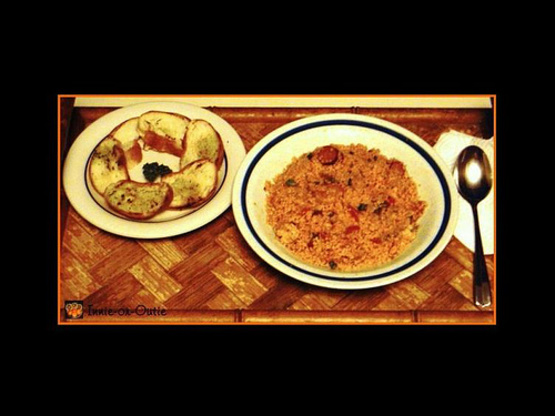 Something I came up with for my first attempt at a couscous recipe...
In a large skillet on medium heat, brown the chicken in the olive oil for about 3 minutes.
Mix in the shrimp, onion, bell peppers, garlic, turmeric, pepper, oregano, thyme, cayenne, and paprika.
Continue to cook until onions are slightly translucent.
Add the chicken stock and tomatoes.
Bring to a boil, reduce heat, and simmer for approximately more 10 minutes.
Stir in couscous, turn off heat, cover, and let stand for about 5 – 7 minutes longer.
Uncover, stir, sprinkle with parsley, and serve.
***I served the Couscous Skillet Paella with toasted garlic herb bread.