Couscous Salad With Dried Cherries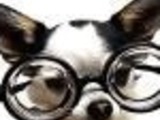 From the Cherry Institute. You can substitute almonds for the pine nuts or leave the nuts out. Use water or vegetable broth for a meatless dish. A very nice take on the North African classic--and quite simple.
Directions
Bring water or broth to a boil in a medium saucepan; stir in couscous.
Remove from heat; let stand, covered, 5 minutes.
Fluff with a fork; let cool 10 minutes, uncovered.
Put cooked couscous, dried cherries, carrots, cucumber, green onions and pine nuts in a large bowl; mix well.
Combine vinegar, olive oil and mustard in a small container; mix well.
Pour over couscous mixture; stir to coat all ingredients.
Season with salt and pepper, if desired. Serve chilled or at room temperature.
Reviews
Most Helpful
This is great. Even though another time I may reduce the balsamic vinegar (and I used only 2 tbs of it, and 1/2 tbs of olive oil). I used sliced almonds instead of pine nuts. I used 1 cup of carrot cause I didn't have cucumber and green onion. But I'll have to try with cucumber and green onion. I used low sodium chicken stock. I like this couscous with the cherries (but DH didn't like). Thanks Chef Kate. Made for Holiday tag
Made this to take on our outing to the park picnic, went over really well. At room temperature it does impart more flavour, and I did add a little zucchini to it also, and shredded the carrots as to me that was simplier and then those bits were not so hard. Thanks.