This is a simple couscous salad. It is very simple and easy to make. I particularly like the pine nuts in this! Prep and cooking time do not include any chilling time.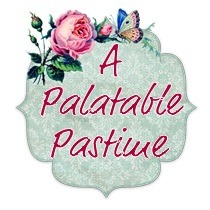 Just perfect! This is a beautiful salad with just a hint of sweetness from the fruit. We just loved it.
Place the raisins in a small bowl; pour boiling water over raisins, and let stand 10 minutes. Drain and set aside.
Comine the chicken broth and saffron in a medium saucepan; bring to a boil. Stir in couscous. Cover, and remove from heat immediately. Let stand for 4 minutes or until the liquid is absorbed.
Combine the couscous, raisins, celery, green onions, toasted pine nuts, and parsley in a large bowl; toss gently, and set aside.
In a small bowl, combine lemon juice, salt, pepper, and cinnamon in a bowl; stir well. Gradually add olive oil, beating constantly with a wire whisk until blended. Pour dressing mixture over couscous mixture; toss gently. Cover and chill thoroughly.