Couscous Dried Fruit and Honey Pudding
PaulaG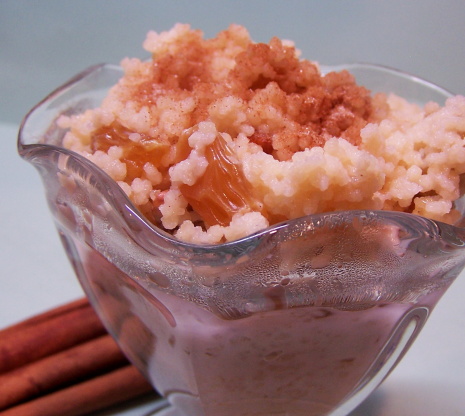 This is from my 365 Ways to Cook Pasta cookbook. This can be adapted into a backcountry breakfast or dinner dish.
Combine the couscous, dried fruit and nuts; set aside.
Scald the milk; stir in the honey and vanilla.
Add the couscous mixture; stir once.
Cover and let stand until all the milk is absorbed, about 15 minutes.
To serve, spoon into bowls.
Combine the sugar and cinnamon in a separate bowl.
Drizzle puddings with cream and sprinkle with cinnamon sugar.