Couscous and Cucumber Salad With Buttermilk- Dill Dressing
GaylaJ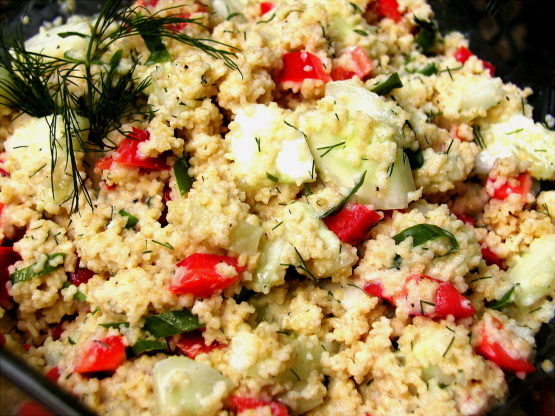 I find both cucumbers and fresh dill to be especially refreshing when it's hot outside, so I think this light-tasting dish makes a great side during the heat of summer. Adapted from Cooking Light.
In a medium saucepan, bring water to a boil and gradually stir in couscous.
Remove from heat, cover and let stand 5 minutes; fluff with a fork, cool.
Combine buttermilk, and next 6 ingredients in a large bowl; stir well with a whisk.
Add couscous, bell pepper, onions, and cucumbers; toss gently.