ChefLee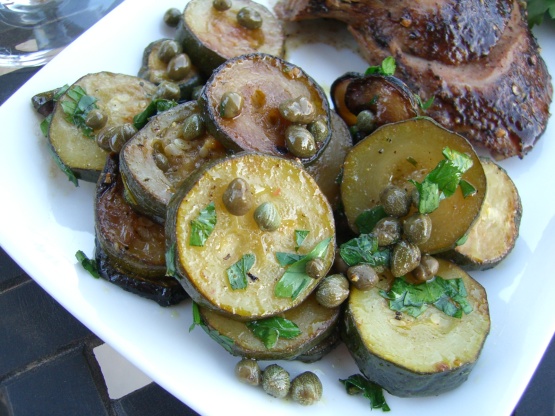 A light and aromatic side dish, ideal with lentils or fish.
Heat oil in a pan and add zucchini tossing to coat.
Add vinegar, mix well cover and cook for five minutes until the courgettes are tender crisp.
Remove lid and cook for another 2 - 3 minutes until liquid has evaporated
Remove from heat and capers, parsley and lemon juice.
Toss to coat and season if desired, serve warm.