Jubes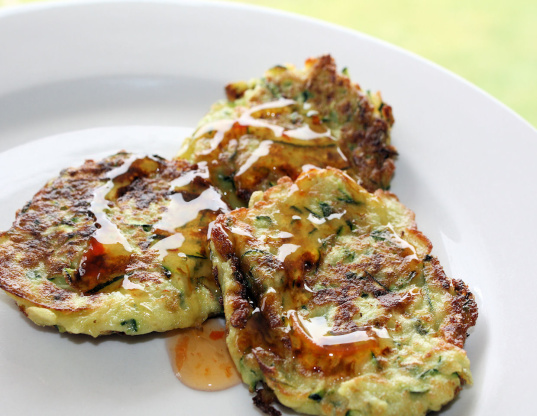 A favourite recipe from Alison Holst's book, Meals without Meat. These make a delicious, quick and easy main. Ideal when time is short or courgettes are in abundance and you're looking for another way to eat them.

I have made these a few times now and we can't get enough of them. I did not use the cheese as I am not buying it at the moment as my husband is on a constant diet! I am looking forward to trying them with cheese but they are really nice without it. Thank you for sharing this recipe
Beat the eggs. Crush the garlic and add to the eggs with the salt. Mix again.
Add the firmly packed grated courgette and cheese then stir in enough self-raising flour to make a batter consistency.
Drop batter into hot oil to make small fritters. Turn over when golden brown.
Serve with yoghurt cucumber mint sauce or any relish, chutney or tomato sauce.
Serves 4 main servings.