2Bleu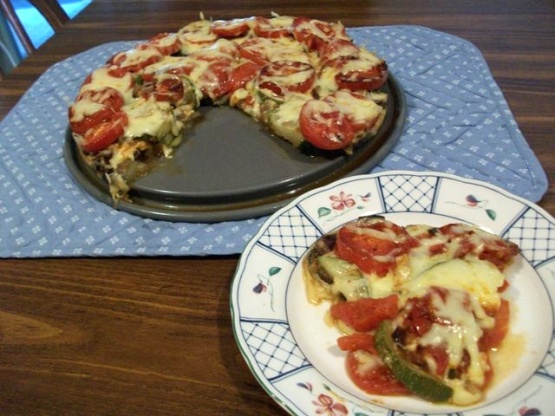 This makes a tasty side dish or a vegetarian main.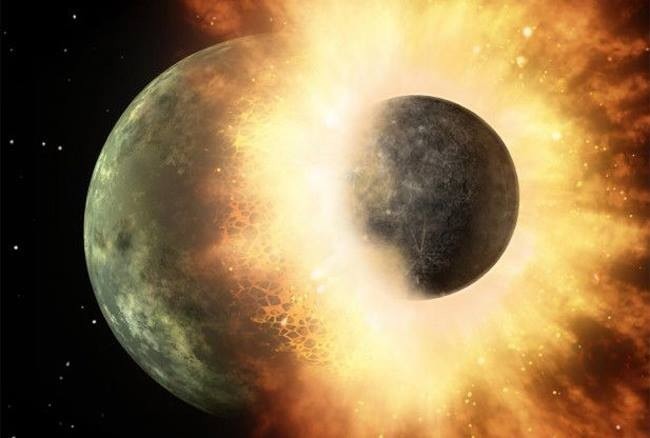 Top Review by 2Bleu
This recipe is fantastic, especially using fresh produce. I used red onion and also replaced the cheddar cheese with a double amount of swiss. After saute' the zucchini (which I seared on both sides) with the onion and garlic, I arranged them in my 10" springform pan and sprinkled half the cheese. Then I did the tomatoes in the same saute' pan. I arranged those in the springform and topped with the remaining cheese. This recipe took just 10-15 minutes to bake, then I let it 'set' for 5 before removing the side of the pan to serve. We couldn't wait to taste it, and what a wonderful burst of flavor! This bake is fantastic! The only dissapointment was it was a bit thin, but I told Buddha we'll make it again, and put some cooked (and tossed with a little butter) spaghetti in the springform pan first and he said "Oooooh YEA!" I could also see serving it as a sandwich inside a nice baguette, or even as a pizza topping recipe. You've got a great recipe here Kitzy, thanks so much for sharing it. :)
Preheat the oven to 350F/180C/gas 4. Heat the oil in a frying pan and gently fry the courgette, onion and garlic for 10 minutes.
Add the tomatoes and cook for a further 5 minutes. Season.
Smear an ovenproof dish with a little butter and spoon half the courgette mixture into it.
Sprinkle half the cheese. Add the remaining courgette mixture. Top with cheese. Bake for 45 minutes.