Chef Dee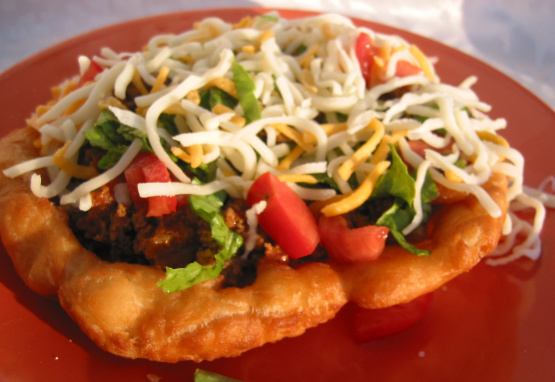 We head to the US for the county fair every summer, and this is one of reasons why. The kids tell me that our house smells like the fair when we make these.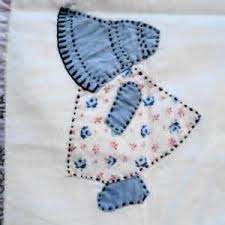 These are also called Indian fry bread tacos. They can be made vegetarian by replacing the ground beef with one 15oz. can chili beans or pinto beans.Simply drain most of the liquid add a little oleo, butter, or vegetable shortening and taco seasoning mix and heat until hot. Then proceed with step 7, when bread is done frying. This fry bread can also be made sweet, into what the US county fairs call Elephant Ears. Follow Steps 1.2.4.5.and 6. Then sprinkle with Confectioners sugar(icing sugar) or Confectioners sugar AND Hersheys chocolate syrup.(syrup for making chocolate milk) Talk about something deep fried and smothered in chocolate!
Place frozen rolls on a greased cookie sheet.
Let rise until nearly double.
In the meantime, brown the ground beef, drain, add taco mix and 1/4 cup water.
Heat about 2" cooking oil in skillet or frying pan.
Stretch the dough quite thin, fry until golden brown, turning once.
Drain on paper towel.
Top each taco with seasoned meat mixture, layer with lettuce, tomatoes and cheese.
You may garnish with black olives, taco sauce and sour cream.