duonyte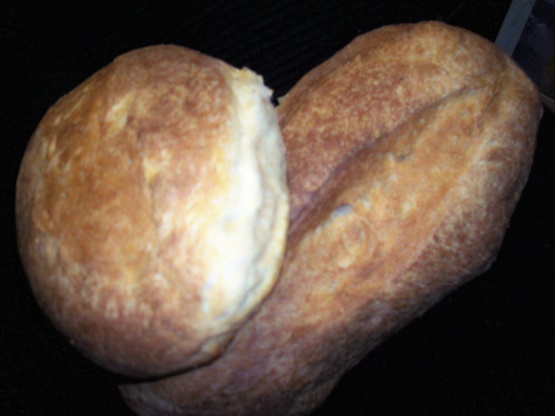 This makes a very nicely textured, tender loaf.

Yummy! Crust was not too hard, not too soft. I used one cup whole wheat and one tablespoon gluten flour. No wheat germ on hand and it made no difference. Perfect texture. Will make again, maybe try this recipe for rolls. Thank you for a great recipe.
The flour amount is approximate, add more or less to form a nice dough.
Make the bread dough using your favorite method. I just dump it all in my bread machine and set to the dough cycle. You can also mix the dough using the traditional method of heating the liquid and adding the yeast, proofing, and then mixing in the dry ingredients. If using this method knead about 10 minutes and let the dough rest about 10 minutes.
When the dough cycle is complete, place dough onto floured surface and divide into 2 equal pieces.
Form into loaves by rolling each piece into a rectangle about 12x10 inches. Starting at short end, roll tightly into a loaf. Tuck ends and pinch seams to seal.
Place on greased baking sheet.
With a sharp knife, make slashes in the top of the loaves about an inch apart. Brush with egg white.
Let rise until double, about one hour.
Brush with the egg white again before baking.
Bake at 400°F for 30 minutes.