Country Vanilla Ice Cream
PanNan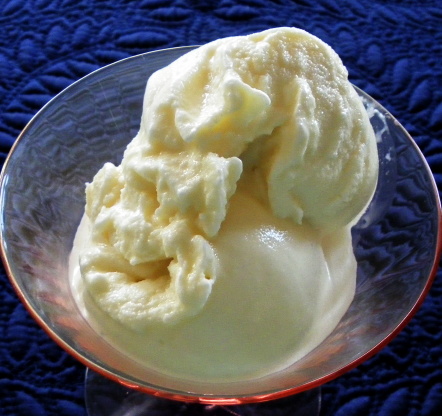 This home-made ice cream is great! I love this recipe and every time I make it I always say there is no reason to ever buy it from a store! There's nothing like home-made!

Very good flavor, but it not very smooth... a little "grainy" in texture from ice crystals. It could have been that my ice cream freezer froze it too fast, or not fast enough. I will have to try it a couple more times varying the amount of salt added to the ice in the outside tub.
Beat eggs with mixer at medium speed until frothy.
Gradually add sugar, beating until mixture becomes thick (about 5 minutes).
Add remaining ingredients; mix well.
Pour into freezer can of a 1-gallon hand turned or electric freezer; freeze accourding to manufacturer's instructions.
Let ripen at least 1 hour.