Country Style Ribs and Sauerkraut
JBs Girl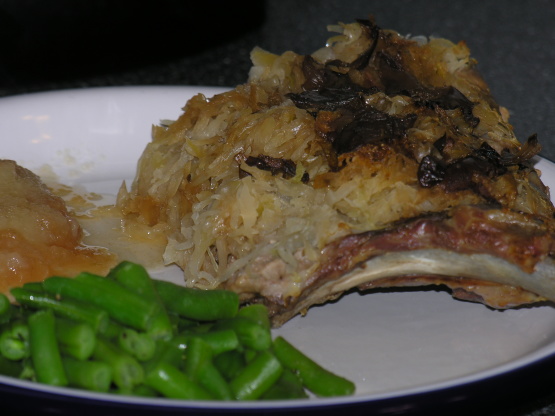 This is an easy delicious meal that will stick to your "ribs" :) Even if you aren't too fond of sauerkraut, the flavor of it turns out great in this dish.

I'm a pollack and was raised on sauerkraut! This dish was absolutely delicious! Follwed recipe to a "T". The smell in the house while it was cooking was fantastic! Will definitely be making again!! Thank you so much for posting this recipe. Will be emailing it to all my family!
Preheat oven to 350 degrees.
Place meat in 9 x 13 baking dish or roaster pan.
Cover with sauerkraut and sprinkle with brown sugar.
Top with the undiluted soup.
Cover and bake for 3 hours or until tender.
Uncover the last 1/2 hour to brown.