Bergy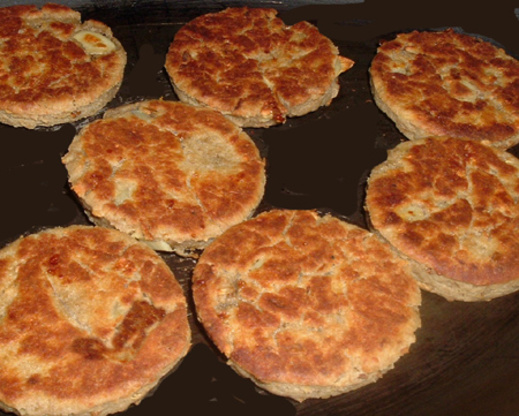 I made these last night, and they were delicious. I used only half the butter and it still turned out great. I didn't roll them out..the dough was very moist [I mixed it by hand, and the butter started to melt from the warmth of my hands and the warmth of the potatoes]. Instead I patted it into a rectangle and cut it into squares about 2x2. After baking, I served them for supper instead of as an appetizer. I liked them plain, my husband preferred to dip them in ketchup. Thanks for a new way to use up leftover mashed potatoes.
Preheat oven to 375F degrees.
In bowl combine soup mix with potatoes butter and flour.
On a floured board roll dough to 1/4 in thickness.
Cut into shapes with cookie cutters.
Place on ungreased baking sheet.
Bake 12 minutes.
Makes about 4 dozen appetizers.