Country Seed Bread (Bread Machine)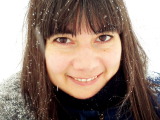 I think this is another one of those recipes my mom clipped out of the Winnipeg Free Press. She doesn't have a bread machine, but she thought it sounded good, so the next time they came out to visit, she had me make a loaf for her! Since then, it's become a favourite around here -- especially at breakfast.
Directions
Mix in usual bread machine manner and bake.