Prep 10 mins
Cook 240 hrs
No posts for just a gravy mix...
Make and share this Country Gravy Mix recipe from Food.com.
Directions
Mix all ingredients well and store in a tightly sealed container.
To make Gravy: Discard all but 2 tablespoons of the oil used to fry the chicken (or melt 2 tablespoons unsalted butter) in a skillet.
Over low heat, mix in 2 tablespoons of the Country Gravy Mix.
Stirring constantly, cook about 2 minutes. Whisk in 1 cup chicken broth, scraping browned bits off bottom of skillet.
Stir in 1 cup milk and bring all to a boil over high heat, stirring constantly.
Reduce heat to low and simmer about 5 minutes.
Serve immediately with chicken, mashed potatoes or biscuits.
Reviews
Most Helpful
A previous reviewer said "It does not taste like chicken!" but it is *country* gravy not chicken gravy! This came together easily and stores like a dream. It did not thicken as well as I would have liked it to so I just added some cornstarch and cold water mix to the pot and got it thicker. This made a nicely flavored cream gravy using butter, milk and broth. Thanks Misti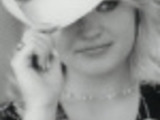 I made this mix and used it with melted margarine, since I had no drippings. It was pale, and didn't taste very chicken-y. But it was easy to make, and the gravy was smooth and not too thick, so I'll try this again when I have drippings.
Sounds delicious! This is going to be what I'm going to try. :)