Country Gravy (Cream Gravy)
lazyme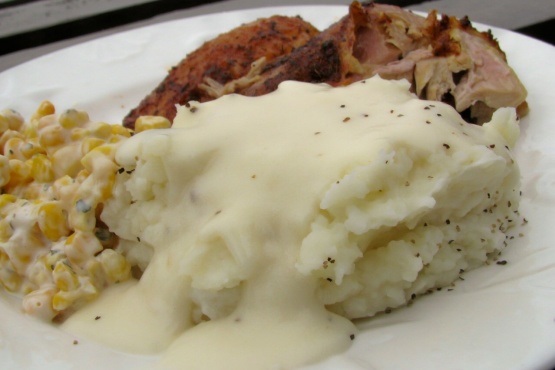 The right way to do country gravy!

The bacon grease and butter do not create the roux I am used to seeing, (it was much thinner) so I added more four. My mistake. I had to add more milk. Just follow the directions as written. It was very good and very tasty. I will surely make it again.
melt bacon grease and butter in a sauce pan over medium heat.
add flour and mix creating a roux.
whisk in milk slowly to prevent lumps.
whisk untill smooth and thick.
add bullion cube and salt and pepper.
TIPS- If your sauce gets to thick add more milk. If it is to runny, add more flour. You can serve this sauce over potatoes, biscuits, chicken fried steak, etc.